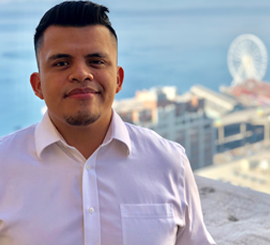 Ruddy Salas
Legal Assistant
[email protected]
Ruddy joined Ressler & Tesh in 2017 during his senior year at the University of Washington. Currently, Ruddy is our legal assistant but is learning hands on how to perform several paralegal tasks and case management. He works closely with the firm's paralegals and all attorneys to provide superior service to our clients.
Ruddy finds that Ressler & Tesh provides him with an excellent learning experience, as he developed a vast understanding in the area of personal injury. Additionally, Ruddy is a native Spanish speaker and assists the firm in translating.
Outside of work, he enjoys spending time with his loved ones, going to concerts, playing basketball, and cooking.